Combine The Best Self-Defense Skills In Our MMA Classes
You've seen it on TV, but do you have what it takes to try out MMA training for yourself? At Trifecta MMA, we're making it easier than ever for men and women of all experience levels to learn the ins and outs of Mixed Martial Arts fighting while enjoying the benefits of a high-intensity, total-body workout.
Our MMA Classes in Quincy combine all the best aspects of self-defense, fitness, and confidence building.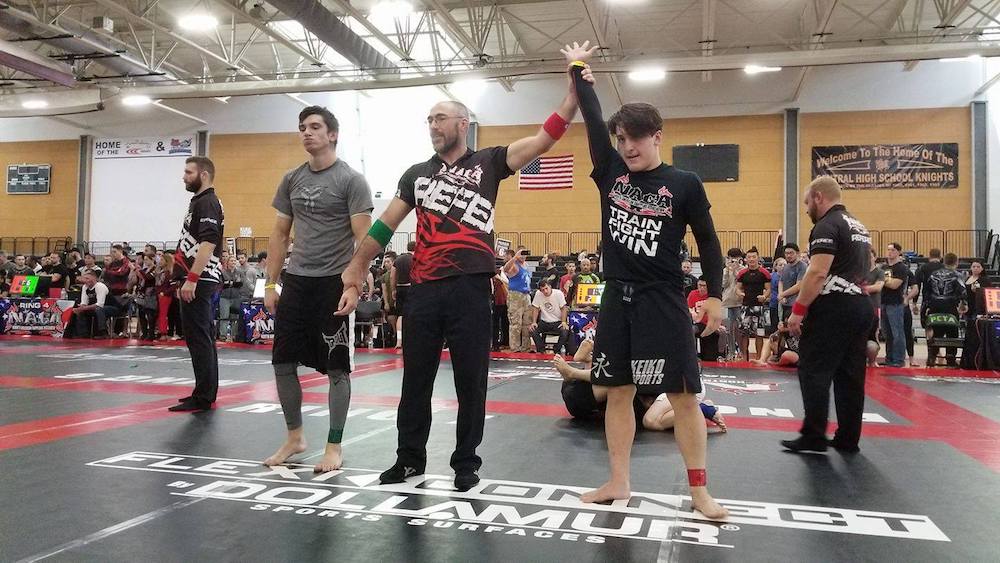 What Can You Expect From Our MMA Classes In Quincy?
It's our goal each and every day to make our MMA Classes as safe as possible. No, we're not setting people loose to fight each other and see who wins.
We're helping you learn every aspect of the sport from the ground up. Our team at Trifecta MMA takes this goal seriously, offering everyone in Quincy a chance to learn and train in a safe and supportive environment.
You'll quickly build:
Footwork and balance
Stand-up striking skills
Takedowns and leverage
Ground fighting strategies
Submission work
In No Time, You'll Walk Away Feeling Stronger Than Ever
It's no secret that MMA classes are a great way to get in shape fast. They help you build strength and dynamic power with high-energy movements and aconstant focus on total-body coordination.
At Trifecta MMA, you can use our lessons to keep your heart racing and your muscles moving, helping you enjoy results a traditional fitness class just can't offer.
Our MMA Classes in Quincy will push you to:
Healthy, sustainable weight loss
Total-body strength and agility
Lean powerful muscles
Incredible self-confidence
Don't Miss Out! Join Us Today For The Best MMA Classes In Quincy!
Don't let the idea of Mixed Martial Arts fighting intimidate you. At Trifecta MMA, we are proud to work with all ages and skill levels, helping everyone in Quincy take on the incredible self-defense skills and total-body fitness results that come with this high-energy training.
Just fill out the short form on your screen to learn more!