Challenge Yourself With Our BJJ Classes Today!
At Trifecta MMA, you can master the art of ground grappling and push yourself through a total-body workout like never before. Our Brazilian Jiu-Jitsu Classes in Quincy are a great way for men and women of all experience levels to learn this close-combat self-defense system and walk away feeling stronger and fitter than ever before.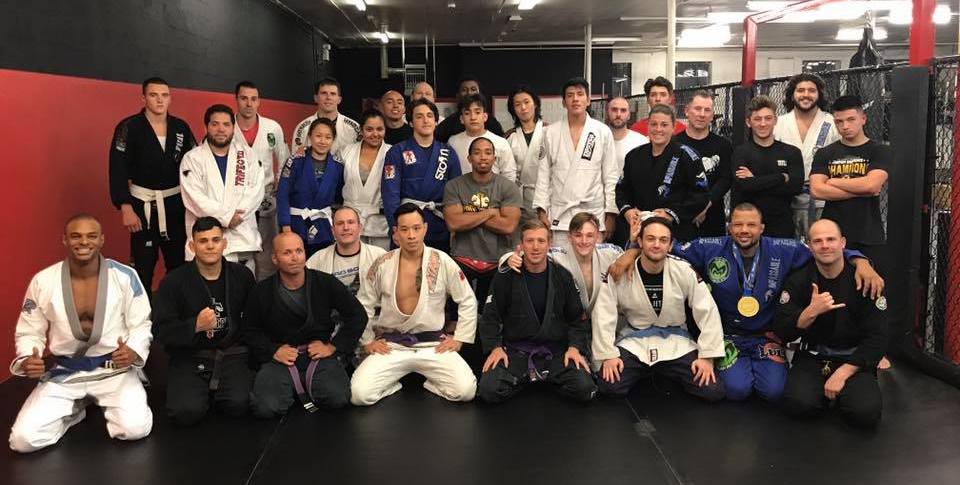 Our BJJ Classes Build Skills For Self-Defense And Competition
It doesn't matter if you've never taken a martial arts class before or you're hoping to prepare for a competition or tournament. We train athletes of all skill levels, making this discipline accessible to everyone!
Our Brazilian Jiu-Jitsu training in Quincy focuses primarily on the ground fighting aspects of the sport, teaching you that a smaller, weaker fighter can take down a larger, stronger opponent by relying on superior leverage and technique.
You'll quickly learn aspects like:
Throws and takedowns
Joint locks, chokes, and holds
Submission strategies
Defensive maneuvers
PLUS, OUR BJJ Classes In Quincy Push Your Body Like Other Workouts Can't
We've all been stuck in a boring fitness routine, discouraged by the lack of progress and motivation.
Our BJJ training is the answer.
The skilled instructors at Trifecta MMA keep you on your toes from day one as you learn and master each skill. You'll learn to use your body in unison and develop a strength and coordination like you never thought possible.
Our BJJ Classes in Quincy can help you:
Burn hundreds of calories
Melt fat and build lean muscle
Improve your balance and athleticism
Walk away more confident than ever before
From Self-Defense to effective total-body training, we've got it all at Trifecta MMA.
Join Our BJJ Classes In Quincy Today And Check It Out For Yourself!
Don't settle for good enough. Get more out of your body and feel more accomplished after each trip to the gym.
Our BJJ Classes in Quincy can help men and women from all backgrounds see real results fast and prepare for any situation of self-defense.

Just fill out the short form on your screen today to learn more!